4ward Energy Research GmbH
Research facility for energy technologies and energy economics
Technology and business model development, the development of concepts and studies, the implementation of simulations as well as qualification activities and know-how transfer - 4ward Energy Research GmbH offers a wide range of services in the fields of energy technologies and energy management.
Comprehensive knowledge of research funding programs at federal and EU level, many years of experience in project management and project coordination as well as in dissemination and communication in projects are the basis for 4ward Energy Research GmbH to be the ideal partner for research projects.
Activities
Analysis of energy systems & concept development
Analysis and evaluation of energy systems as a basis for further development activities as well as the development of concepts.
Development activities
Elaboration of control strategies, algorithms, etc. in the context of the development and optimization of energy services and technologies.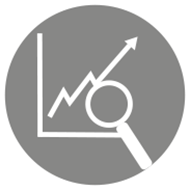 Business model development
Development and evaluation of economic models for energy services, energy technologies and energy systems.
Modeling & Simulation
Development of mathematical models for mapping energy systems as well as implementation and evaluation of simulations.
Knowledge transfer
Transfer of know-how and dissemination of results and knowledge in the research and business sector.

COMPANY HISTORY
Research is fast moving and requires a high degree of flexibility.
The administrative structure of large companies with several decision-making levels often prevents interesting research projects from coming about quickly. This knowledge was the reason to found 4ward Energy Research GmbH at the beginning of 2010, which, as a research institution with a flat hierarchy and short decision-making paths, enables the efficient development and implementation of research projects in the field of energy technologies and the energy industry.
Rapid success soon led to the hiring of the first employees and in addition to the company headquarters in Vienna, branches were set up in Graz and Vorau. In 2017 the company's headquarters were relocated to Graz. Over the years, a powerful team of scientists from different disciplines has developed, who use their know-how to successfully work on a wide range of topics..