4ward Energy Research GmbH
Research facility for energy technologies and energy economics
Technology and business model development, the development of concepts and studies, the implementation of simulations as well as qualification activities and know-how transfer - 4ward Energy Research GmbH offers a wide range of services in the fields of energy technologies and energy management.
Comprehensive knowledge of research funding programs at federal and EU level, many years of experience in project management and project coordination as well as in dissemination and communication in projects are the basis for 4ward Energy Research GmbH to be the ideal partner for research projects.
Electricity and heat supply play the main roles in the projects. In many cases, a holistic view is also taken, including transport and industry in the sense of sector coupling, in which all areas can efficiently benefit from each other.
Activities
Analysis of energy systems & concept development
Analysis and evaluation of energy systems as a basis for further development activities as well as the development of concepts.
Development activities
Elaboration of control strategies, algorithms, etc. in the context of the development and optimization of energy services and technologies.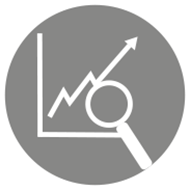 Business model development
Development and evaluation of economic models for energy services, energy technologies and energy systems.
Modeling & Simulation
Development of mathematical models for mapping energy systems as well as implementation and evaluation of simulations.
Knowledge transfer
Transfer of know-how and dissemination of results and knowledge in the research and business sector.
On 01.09.2023, two models for a redesign of the grid utilisation fees for electricity were discussed at a workshop within Reallabor am Netz
The new publication "Modeling Approaches for Residential Energy Consumption" is available for download
Further available: 6th Newsletter
The case study on the representativeness of reanalysis data prepared within the framework of AI4Wind was published on the science platform Frontiers.